2014
Day Job
Stella Ebner: Let's Go! G-O! Go!
September 12 – November 22, 2014
Thursday, September 11, 2014
Gallery Talk: 5:30pm
Opening Reception: 6:00-8:00pm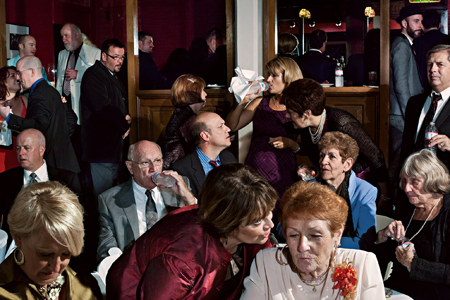 Bill McCoullough, November 13, 2010 (Rosy's Jazz Hall), 2010

Day Job: Steven Ahlgren, Justin Audet, Larry Fink, Chelsea Griffith, Bill McCullough, Benjamin Pierce

This exhibition brings together the work of several photographers whose artistic practice is linked to other vocational pursuits. For each artist, the day job deeply informs the work, but in markedly different ways.




Stella Ebner, Let's Go! G-O! Go! , 2014
Stella Ebner: Let's Go! G-O! Go!

The exhibition includes a new large-scale series of prints, which focus attention upon the perceived usualness of the everyday.