CURRENT EXHIBITIONS
Upcoming Exhibitions
Past Exhibitions
Exhibitions Available for Travel
June 20 – August 2, 2014
Thursday, June 19
Gallery Talk: 5:30pm
Opening Reception: 6:00-8:00pm
Allison Bianco: The Baby Powder Trick - Winner of the 88th Annual International Competition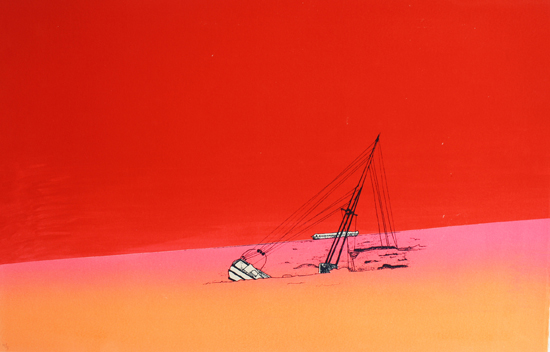 A solo exhibition of over thirty prints by the Providence, RI artist, awarded from the 88th Annual International Competition. Bianco's work references popular tourist destinations and local and national landmarks, informed by her sense of personal and historic nostalgia.
Durham Press: Polly Apfelbaum, Chitra Ganesh, Beatriz Milhazes, Mickalene Thomas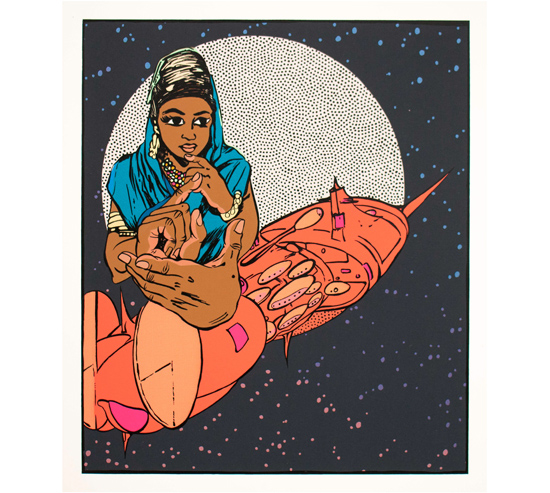 Recent prints by four exceptionally accomplished and highly recognized artists published by Durham Press, located in Bucks County, Pennsylvania. Each year, owners Jean-Paul Russell and Ann Marshall invite artists from around the world to come to the Press to create original works of art in print; they have built a reputation for producing complex and often large-scale screenprints, woodcuts and mixed media projects.
Ephemeral Sprawl II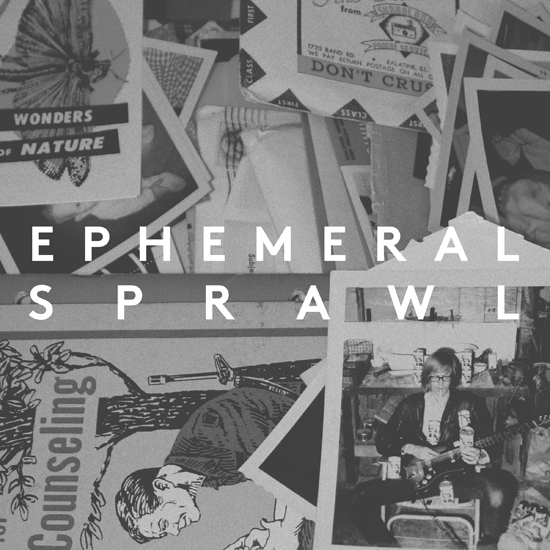 This is the second part of an exhibition of contemporary printed ephemera co-curated by The Print Center and Printeresting, a collaborative art blog and occasional arts producer. The exhibition is a creative survey of the way printed ephemera has woven itself invisibly into our understanding of art and culture. It features historically significant objects, and collections of ephemera compiled by noted critics, curators, and institutional archives, in conversation with intersecting work by contemporary artists. The structure of the show is modular and fluid - the work on display will change every few weeks, rewarding repeat visits.